First Blockchain Online Course for CTOs Launched Says B9lab
B9lab today announced the first ever, comprehensive online course for CTOs covering blockchain technology and decentralised infrastructure.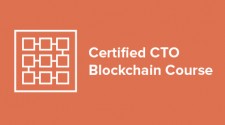 London, United Kingdom, February 10, 2017 (Newswire.com) - B9lab today announced the first ever comprehensive online course for CTOs covering blockchain technology and decentralised infrastructure, available worldwide. "Blockchain has the potential to change the way companies, customers and authorities interact in many industries," says Elias Haase (Founder B9lab) "Companies, and especially CTOs, need to understand the nature of the technology to understand and plan for the potential impact on their business."
B9lab created the in depth course in response to requests for a technical course for non-programmers. "Our Developer course has been very successful and we wanted to give all the technical stakeholders the opportunity to get an extensive understanding of the different frameworks, protocols and trends in blockchain," commented Damien Ducourty (Founder, B9lab). "Of course they will be certified, if they maintain good results throughout the course." The certificates are verified through the Ethereum Network, showcasing one of the current successful uses of the technology.  The certificates have been integrated into LinkedIn and and anyone can click through to see the unique B9lab verification and certification.
Conducted online, the course teaches participants about the theory behind blockchain and introduces many different protocols for public as well as private blockchain networks. It covers the protocols Bitcoin, Ethereum, Hyperledger among several others. Beyond the technological landscape the material also goes into change management and future trends, both socially and technologically. Optionally, participants can learn more about how to deploy smart contracts and install different clients and frameworks.
The pass mark is fairly high and requires an average of 80% or more on both coursework and examinations. Support is provided real time by course directors, who have been part of the blockchain community from the beginning and witnessed the technology evolve.  There are also opportunities for collaboration and information exchange through multiple communication channels.  
The CTO course is the newest addition since the successful Ethereum Developer course. So far, B9lab's online Academy has served over 2000 students from 75 countries.
About B9lab:
B9lab provides training, advisory and research services around blockchain and decentralised applications.  Founded in 2014, the company aims to demystify the field by providing a range of training courses to prepare stakeholders for the changing technology and certify developers to aid that change.  Equally, they help companies, governments and institutions determine the best technological fit for their projects.
Contact:  +44 20 3289 2724 info@b9lab.com
Source: B9lab
Share:
---
Categories: Internet and Streaming Media, Business Technology, Artificial Intelligence and Expert Systems, Business Security, Banking, Finance, Insurance, Cryptocurrency
Tags: B9lab, Bitcoin, Blockchain, CTO, decentralised applications, decentralization, Ethereum, Hyperledger, Training
---
B9lab
20-22 Wenlock Road
London
N17GU
United Kingdom