Blockchain Education Leader B9lab Integrates Coinbase Commerce to Facilitate Crypto Payments
B9lab Academy online blockchain courses now accessible through new crypto payment method from Coinbase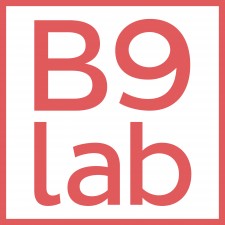 LONDON, October 8, 2018 (Newswire.com) - Veteran providers of advanced blockchain education B9lab have integrated Coinbase Commerce, making it easier than ever for the crypto community to access the best blockchain developer training on the market. Coinbase Commerce is a new service that enables merchants anywhere in the world to accept multiple cryptocurrencies directly into a user-controlled wallet.
"Since our inception, we have always accepted payment in ether and bitcoin - as a blockchain training academy, how could we not? Still, the process took a lot longer and needed to be executed manually," explains B9lab co-founder Damien Ducourty. "Coinbase Commerce has done a great job of eliminating that friction so our clients can get started learning blockchain even faster."
Since Coinbase Commerce is not a hosted service, merchants like B9lab have more control over the integration and payment management process. "This platform represents a big step forward in terms of legitimizing cryptocurrencies as a form of payment, thanks to the simplicity of the overall user experience," said Ducourty. "We look forward to integrating further iterations of the UI to improve access to more digital assets as collateral and payment."
"We are also happy to be able to offer a peer-to-peer method of payment, so our community can see and benefit from the utility of this decentralised technology right away, even before they start their training with us," remarked B9lab co-founder Elias Haase.
Still, significant barriers to mass adoption remain, caused by a lack of knowledge about cryptocurrency and blockchain technology in general. Even though merchants can save a great deal of money on transaction fees by accepting digital currencies, they still need to be educated about it in order to understand it fully and eventually integrate them into daily operations. "That means there is still plenty of work for us to do still on the education side," said Haase.
Source: B9lab
Share:
---
Categories: Cryptocurrency
Tags: blockchain education, Coinbase, Coinbase Commerce, cryptocurrency, learning blockchain
---
B9lab
20-22 Wenlock Road
London
N17GU
United Kingdom