B9lab Launches Talent Division to Bridge the Blockchain Skills Gap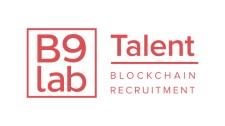 LONDON, October 11, 2018 (Newswire.com) - Blockchain education leader B9lab is excited to announce B9lab Talent, a new service that connects organisations with qualified blockchain developers and professionals in the B9lab community of over 13,000 alumni from 125 countries.
The blockchain job market has seen unprecedented growth over the last year. In response to the burgeoning demand, B9lab has spent the past few years training and certifying developers in core blockchain technologies like Ethereum and Hyperledger Fabric through its online platform, B9lab Academy. They have also opened their online and offline training programmes to non-developers by offering more business-oriented courses like Blockchain for Professionals.
Talent is crucial, and there is a massive skills gap to close. Not only does B9lab cultivate the blockchain skills companies need through our comprehensive training, but now we also match them directly with alumni we know have the right profile.

Elias Haase, Founder
Over time, B9lab has organically built up a pool of certified, verified talent in blockchain and decentralised applications. "As we began to field more and more requests for qualified blockchain specialists, offering talent services became the natural next step," says B9lab co-founder Elias Haase. "Talent is crucial, and there is a massive skills gap to close. We already deliver comprehensive training to cultivate the blockchain skills needed by companies, and now we can also match them directly with alumni we know have the right profile."
B9lab Talent offers exclusive access to a growing community of certified blockchain experts from all over the world. A deliberately high certification threshold of 80% means only the top-performing B9lab alumni get certified. "We want companies to feel confident that they have the best possible people on their team," explains Haase.
"B9lab Talent focuses on placing our top alumni in both permanent and temporary positions depending on their experience, certification level, and skillset," affirms Head of B9lab Talent, Lucy Meiland. "We put our alumni first in every placement and have accompanied many of them from the very beginning of their foray into the blockchain, making us uniquely fit to place them."
Interested parties can engage with B9lab Talent in two ways, depending on whether one is seeking to hire blockchain talent or trying to find a job. "Since we only place B9lab certified students, job seekers should first check out our course offering on B9lab Academy and get trained up," explains Meiland. Those looking for qualified blockchain talent can get in touch at https://info.b9lab.com/hire-blockchain-developers. After a quick needs assessment, the B9lab Talent team produces a shortlist of candidates and arranges as many interviews as necessary, helping clients understand candidates' needs and the specialisations each can bring.
Source: B9lab
Share:
---
Categories: Business News
Tags: blockchain developer, blockchain education, blockchain jobs, blockchain talent, learning blockchain
---
B9lab
20-22 Wenlock Road
London
N17GU
United Kingdom