B9lab Certifies First Cohort of Its Hyperledger Fabric Developer Course
Successful completion of the B9lab Hyperledger Fabric Developer Course is verifiable on the public blockchain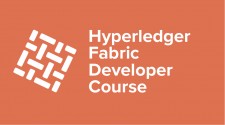 LONDON, March 27, 2018 (Newswire.com) - Global blockchain education provider B9lab today announced the graduation of its 1st cohort of Certified Hyperledger Developers, whose certification credentials are now available for verification on the Ethereum blockchain.
"Hyperledger continues to grow quickly and has some big names behind it who are also members of The Linux Foundation, which we joined last year," said B9lab founder Elias Haase. "Not only have our certified graduates gained a first-mover advantage as the inaugural cohort, but they will go on to build DApps for some of the world's biggest companies."
Hyperledger is an open source collaborative effort created to advance cross-industry blockchain technologies. It is a global collaboration, hosted by The Linux Foundation, including leaders in finance, banking, Internet of Things, supply chains, manufacturing and technology. B9lab created the nine-week Hyperledger Fabric developer course in response to a growing need for well-trained developers in the rapidly expanding Hyperledger space.
"We are pleased to see such strong interest from developers in the Hyperledger Fabric course offered by B9lab," said Brian Behlendorf, Executive Director, Hyperledger. "Making these valuable tools easily accessible to blockchain enthusiasts is what this community is all about, and we are grateful to the B9lab team for their unique contributions and ongoing active participation in Hyperledger projects."
The B9lab course offers a comprehensive, in-depth journey into blockchain theory, how Hyperledger Fabric works and involves plenty of hands-on experimentation. The combination of coursework and examinations are designed to get developers from 0 to 100 in 8 weeks.
To be eligible for certification, participants must achieve an average of 80 percent or more on both coursework and examinations. Support is provided in real-time by expert instructors who have been involved in the blockchain community since its inception and have witnessed the technology's evolution firsthand. The course also includes multiple channels for students to collaborate and exchange ideas.
A B9lab certification is among the most prestigious achievements in the field of decentralised applications. All certified alumni can be verified on the public Ethereum platform. B9lab alumni can also add their freshly minted certificates to LinkedIn, a signal to prospective employers of their new and highly sought-after skillset.
"It was a pleasure to be part of the first course released on Hyperledger Fabric," remarked Enrico Zanardo, a certified graduate. "B9lab always explains exactly what they are doing and why. The examples are reasonably complicated to help you learn how to structure the blockchain and manage data. It's more advanced than many other courses out there, so you need to stay on top of the concepts as things build on each other."
More information on the B9lab Hyperledger Fabric Developer course can be found here. The course is currently accepting new enrollments.
Media contact: Nicole Harper, info@b9lab.com,  +44 20 3289 2724
ABOUT B9lab: B9lab is the world's leading blockchain education provider. Through its online academy, on-site courses and workshops, B9lab has served over 10,000 students from 112 countries. B9lab works with clients ranging from leading global institutions to talented independent developers all over the world.
B9lab offers best-in-class training, advisory and research services around blockchain and decentralised applications. Founded in 2014, the company aims to demystify the field by providing a range of courses to help stakeholders prepare for technological changes and certifying developers to drive that change. B9lab also offers blockchain advisory services to help companies, governments and institutions determine the best technological fit for their projects.
Source: B9lab
Share:
---
Categories: Business Technology, Information Technology
Tags: blockchain, blockchain developers, blockchain for business, Hyperledger, Hyperledger developers, Hyperledger Fabric, Linux Foundation
---
B9lab
20-22 Wenlock Road
London
N17GU
United Kingdom